Facilitation
facilitation topics:
+ appreciative communication
+ social permaculture
+ sociocracy
+ graphic recording
+ brainstorming & discussion facilitation
Workshops in appreciative communication can be held in english and german. the workshop will be with interaction with the audience and the timeframe is one hour to one and a half hours. the group size should not be more than 35 so a fluent process and working close to the audience can be provided.
please a for a quote for your individual offer.
-----------------------------------------------------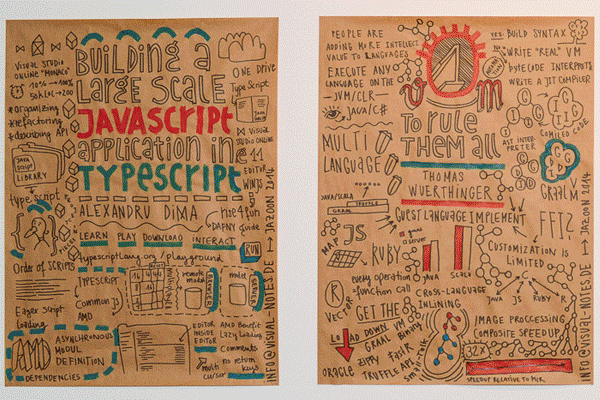 For the facilitaion of talks, brainstorming processes or discussion the method of graphic recording brings out new perspectives to given topics. It is a fast way to record and summarize spoken word in visual and text language in poster formats. Talks and discussions between one and three hours can be recorded in one poster. The poster is finalised when the last word is been spoken and is a memorizible image for press use and internal communication.
Please get in
contact
for further information.
clients: Most Wanted Music Convention(Music Board Berlin), Javazone Conference, Jazoon Conference, amnesty international, re:campaign/wigwam, TBD persist career summit, Betahaus Berlin, Akademie Remscheid, Chaos Computer Club, Berliner Gazette, Verbraucherschutzzentrale, SPD, Import Projects, and more